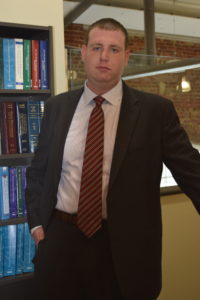 Based in Philadelphia, Ross M. Wolfe, Esq. has a national whistleblower practice, serving as the whistleblower attorney to clients in whistleblower lawsuits arising under the federal False Claims Act. Mr. Wolfe runs his practice out of the Weiser Law Firm. Although the focus of Mr. Wolfe's practice is representing whistleblowers in the Philadelphia area, Mr. Wolfe also represents whistleblowers across the country.
Defrauding government health care programs, such as Medicare, Medicaid, and Tricare, is similar to health insurance fraud in the private sector. However, detecting fraud and abuse in healthcare can be more difficult in the context of government health care programs. Whistleblowers and whistleblower attorneys have assisted the government in combating health care fraud and abuse.
Some whistleblowers may know that fraud is being committed against the federal government, but are not sure how to report Medicare fraud, for example. Determining how to report Medicare fraud is an important decision for any whistleblower. Luckily, there are many whistleblower laws that provide procedures designed to remedy the fraud on the government and provide whistleblower compensation.  An experienced whistleblower lawyer can assist you in navigating these complex rules and regulations to achieve the best outcome for the client and the taxpayers of the United States.
The civil False Claims Act is one such whistleblower law.  The civil False Claims Act allows private citizens to bring whistleblower lawsuits on behalf of the federal government to recover funds fraudulently paid.  Typically, the whistleblower, referred to as a relator in qui tam actions, will hire a whistleblower attorney to help recover government funds paid as a result of fraud and abuse by the health care provider. The federal government, by paying whistleblowers a portion of the amount recovered in whistleblower lawsuits brought under the civil False Claims Act, incentivizes relators and whistleblower attorneys to bring qui tam actions to help combat government fraud.
Ross M. Wolfe, Esq. is familiar with the complex schemes designed to defraud the government and has the experience as a whistleblower attorney to investigate and pursue whistleblower lawsuits under the federal False Claims Act.
How Can We Help With Your Case?